Public Service Superannuation Plan Trustee Inc.
The Public Service Superannuation Plan Trustee Inc. (PSSPTI) is the Trustee of the Nova Scotia Public Service Superannuation Plan (PSSP) and the Public Service Superannuation Fund (Fund). The PSSPTI has a fiduciary duty to oversee sound administration and investment management of the PSSP and the Fund. The PSSPTI makes key decisions in the best interest of all PSSP beneficiaries.
The PSSPTI is comprised of directors representing both employees and employers. This includes representation from the NSGEU, NSGREA, CUPE Local 1867, non-union employees, and the Nova Scotia Government.
PSSPTI Directors have extensive experience in a wide range of disciplines required to oversee the PSSP. They are drawn from the fields of board governance, pension benefits, labour relations, investment management, risk management, and accounting. The PSSPTI meets five to six times a year.
Directors of the Board include:
Chair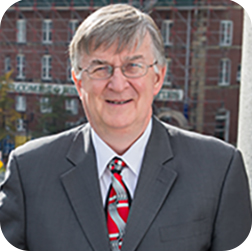 Ronald E. Smith, FCPA,
FCA, ICD.D
Retired
Bio
Nova Scotia Government & General Employees Union (NSGEU) Representatives
Paul Hagen
Coordinator, SAP Business
Support Centre
Department of Education
Bio
Ian Johnson
Retired
Bio
Keiren Tompkins
Retired
Bio
Canadian Union of Public Employees (CUPE) Representative
Mike MacIsaac
Nova Scotia Highway
Workers/CUPE Local 1867
Bio
Nova Scotia Government Retired Employees Association (NSGREA) Representative
Dave Peters
NSGREA
Bio
Non-Bargaining Unit Representative
Nancy MacLellan
Associate Deputy Minister
Department of
Community Services
Bio
Nova Scotia Government Representatives
Paula Boyd
Superintendent of
Pensions, Department
of Finance and Treasury
Board
Bio
Christopher Daly
Director of Policy, Planning
and Research, College
Services, Nova Scotia
Community College
Bio
Geoff Gatien
Associate Deputy Minister
and Controller, Department
of Finance and Treasury Board
Bio
Leo McKenna
Chief Financial Officer
Workers' Compensation
Board
Bio
Cathy Rankin
Director, Benefits
Public Service Commission
Bio
Cynthia Yazbek
Executive Director
Labour and Advanced
Education
Bio