Annual Report
The Public Services Superannuation Plan (PSSP) Annual Report provides you with interesting statistics about your PSSP and its audited financial statements. It also includes information on the PSSP's investment performance and its financial status at year-end March 31.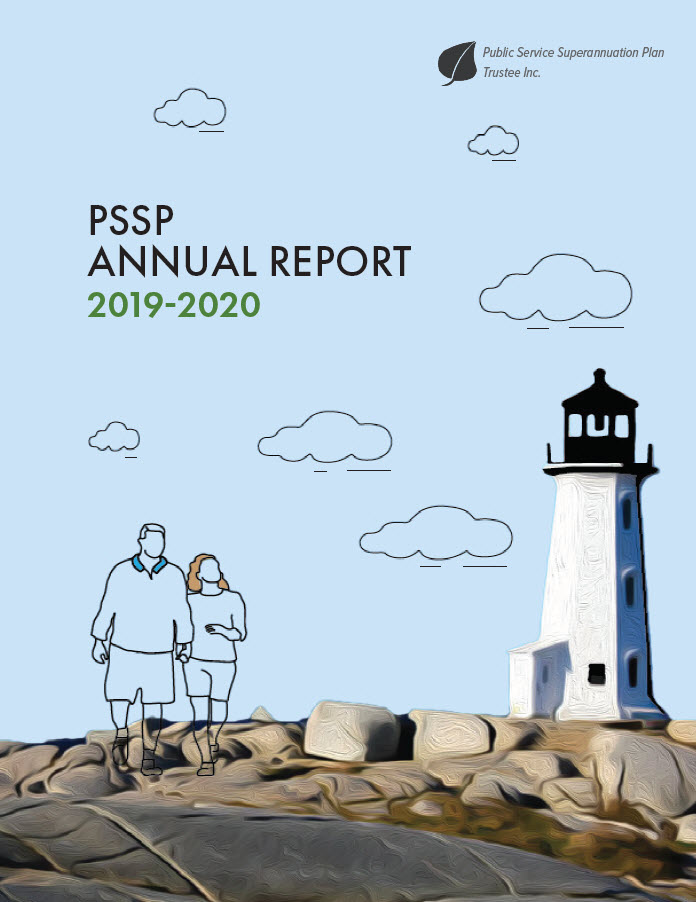 Download the Report
Annual Report archives
View the PSSP Financial Statements
View the Actuarial Valuation Report
Quarterly Investment Reports
Quarterly Investment Reports provide you with informed on the Plan's performance at quarter end. These Reports are published each quarter with the exception of March 31, which is published annually in the PSSP Annual Report.
View Quarterly Investment Reports
PSSPTI Annual Scorecard of NSPSC
PSSPTI is responsible, along with Teachers' Pension Plan Trustee Inc., for monitoring the progress and performance of Nova Scotia Pension Services Corporation (NSPSC) towards achieving its strategic goals. The NSPSC Strategic Plan encompasses four strategic goals.